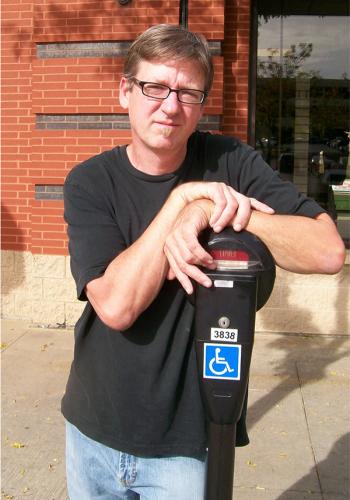 Derf sold his first cartoon, a nude portrait of his sixth grade teacher, for $2 dollars to a classmate who used it for unspeakable purposes. Today he is one of the most widely-read indy comix creators.
The writer-artist, who works out of an unheated, attic studio in his Cleveland home, grew up in a rural, small town in Ohio, an experience that was the inspiration for his graphic novels TRASHED, PUNK ROCK & TRAILER PARKS and the international bestseller, MY FRIEND DAHMER.
An art school dropout, Derf worked on a garbage truck before deciding to give cartooning a try. He attended Ohio State University on a journalism scholarship, where he drew political cartoons for the school paper for three years and caused such controversy school officials put a 1-year limit on all future cartoonists. After graduation, he landed a similar position on a paper in South Florida but was fired after two years for, as the editor put it, "general tastelessness." He moved to Cleveland and THE CITY comic strip debuted in the now-defunct Cleveland Edition in 1990. A year later, he began selling it to other alternative papers. The strip appeared in over 140 publications during its 20-plus years, including The Village Voice, Chicago Reader and The Los Angeles Reader. THE CITY was retired in 2013 so Derf could concentrate on books.
Derf's images have also graced t-shirts, posters and cd & record covers. His manic illustrations have appeared in all manner of publications, ranging from Guitar Player magazine to the Wall St. Journal.
His work has been displayed in museums and galleries worldwide. He has been nominated for two Eisner Awards (the Oscars of comix), as well as Harvey, Ignatz and Rueben Awards. He was the recipient of a pretigious Robert F. Kennedy Journalism Award for political cartoons in 2006 and an Angoulême Prize for My Friend Dahmer in 2014. The Derf Collection, comprized of three decades of original art and papers, is part of the Billy Ireland Cartoon Museum at Ohio State University.