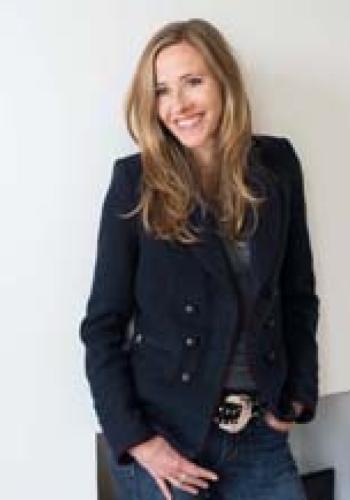 Andrea Wulf was born in India and moved to Germany as a child. She lives in Britain where she trained as a design historian at the Royal College of Art. She is the author of "The Brother Gardeners" and the co-author of "This Other Eden". Her book "Founding Gardeners" was published to great acclaim in spring 2011. Her "Chasing Venus" was published in 2012 in eight countries in conjunction with the last transit of Venus in our century. And her latest book 'The Invention of Nature" has received rave reviews and is a New York Times bestseller. She has written for New York Times, the LA Times, Wall Street Journal, the Sunday Times and the Guardian and many others. She has lectured widely to large audiences at the Royal Geographical Society and Royal Society in London, the American Philosophical Society in Philadelphia, Monticello and the New York Public Library amongst many others (see events). She is a three-time fellow of the International Center for Jefferson Studies at Monticello and the Eccles British Library Writer in Residence 2013.
The "Brother Gardeners" was long-listed for the Samuel Johnson Prize 2008, the most prestigious non-fiction award in the UK and won the American Horticultural Society 2010 Book Award. "Founding Gardeners" and 'The Invention of Nature" were both on the New York Times Best Seller List.
'The Invention of Nature" was a finalist of the Kirkus Book Prize 2015, is shortlisted for the Andrew Carnegie Medals for Excellence in Fiction & Nonfiction, as well as for the Costa Biography Award. It was selected by New York Times "10 Best Books of 2015".